Upcoming Shows
2021
200 S Academy Street Cary, NC 27511 ​
I am part of the Cary Gallery of Artists and very pleased to exhibit and sell work at this gallery. Come see my artwork and buy a piece or two to take home.
You can also view my dedicated page on their website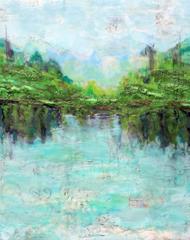 Lazy Daze Arts and Crafts Festival
Saturday, August 28th, 2021 9am - 6pm
Sunday, August 29th, 2021 12:30pm - 5pm
Cary Town Hall Campus
Cary, NC 27511
​
Join me at Cary's Town Hall campus on Academy Street for the 45th Annual Lazy Daze Arts & Crafts Festival. The two-day event will feature over 300 artists including Jerry Miller Award winners, live music, children's activities, and a variety of food and drink vendors. We look forward to enjoying the Lazy Daze of summer with you!